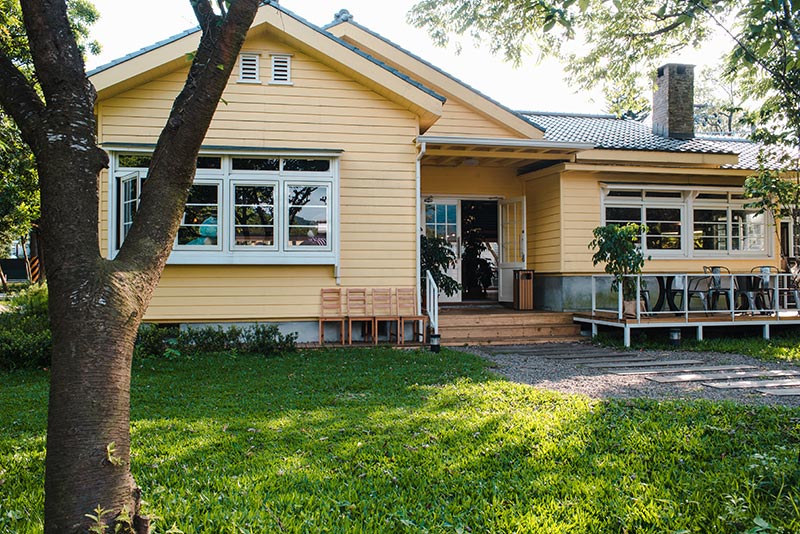 A tidy, tasteful home will catch any buyer's eye. That's why many people put effort into fixing up—and even staging—the interior of their home before putting it on the market and hosting open houses. But did you know that an unkempt exterior could deter potential buyers from even setting foot in the door? That's right. A shoddy-looking front yard could undermine all that hard work you put into beautifying the inside of your Arizona Horse Property home, and that could jeopardize your chances of selling.
Don't let your home's exterior fall to the wayside. Whether your front yard is in need of a few tweaks or a full face-lift, the following tips will help boost your home's curb appeal and make sure everything matches.
Garage Door Replacement
Garage doors tend to be large, so they're a major architectural element of your home. Replacing one can be costly, but this one upgrade could help sell your house faster.
According to Remodeling magazine's annual Cost vs. Value report, garage door replacement has consistently topped the list of remodeling projects that give you the biggest return on investment. In fact, this year's report found that by replacing your garage door, you could recoup 94.5% of the cost when you sell your home.
Old or damaged garage doors will make a house feel dated and not cared for. If your garage doors are in poor condition, replace them. Don't let potential buyers think that the damaged garage doors represent the rest of your home's condition.
Front Door Upgrade
The first thing potential Arizona Horse Property buyers see as they walk up to your home is your front door. The door can give house hunters a hint of your design sense and what decor delights await them on the other side.
Consider the color and materials of both the inside and outside of your door. He says the hardware on a door is also important to the overall aesthetic and that door hardware should be updated to create a unified statement throughout your property.
Updating your front door can do wonders for your security and style. If your door hardware is showing signs of age, this fall could be the perfect time to upgrade to a new handle set and an electronic lock that adds smart, keyless convenience.
Take Interior Colors Outside
Choosing the right colors for the inside of your home takes careful thought and consideration. But no matter what paint you choose, make sure the palette transitions smoothly from exterior to interior.
Interior and exterior colors don't have to match, but they need to complement one another. For example, a traditional forest-green exterior trim looks great when paired with navy blue, tan, or blush interiors.
Make sure that the colors of your exterior accurately represent what buyers should expect to see on the inside.
Update Window Frames
Installing new window frames will create the appearance of brand-new windows, and is a quick and inexpensive way to make your home look newer and more attractive to buyers.
Consider updating your outdated window frames with new, stylish black window frames.
Black window frames will boost your home's curb appeal, make your home more unique, and create a great contrast with the rest of your interiors. Because black windows make such a statement, they don't always need shades, blinds, or curtains, offering an opportunity for you to sidestep what can be an occasionally costly investment.
Refresh Landscaping
The American Society of Landscape Architects recommends that homeowners invest 10% of a home's value in landscaping. A well-manicured front yard can be eye candy to potential buyers.
Professional landscaping can be pricey, but we're not suggesting a full foliage overhaul. Simply take a few hours on a weekend to freshen up your existing landscaping with plants and fresh mulch.
Outdoor Lighting
Outdoor lighting is important for safety, but it can also significantly improve the curb appeal of a home.
There are a variety of outdoor lighting options, from decorative lighting (like sconces by your front door) to landscape lighting (to illuminate the pathway to your porch).
It's an easy update. You will find many beautiful options and styles at your local home improvement store.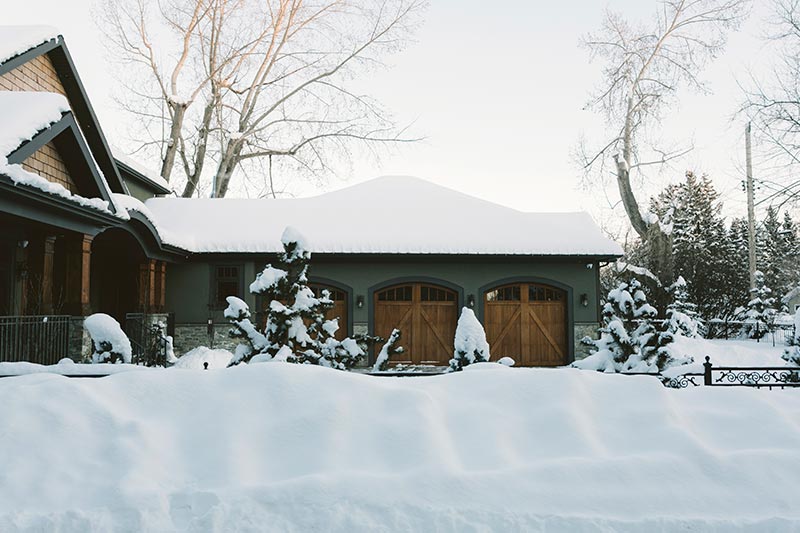 Cold weather is officially here, and you'll likely want to ensure that your Arizona Horse Property home is ready to deal with the ice, snow and cold temperatures. Just because everything seems to be in good shape now doesn't mean that you won't experience any problems over the course of the winter. Here are some repairs and inspections you can do to ensure that your family stays warm and dry through winter.
Plumbing
Drippy faucets or clogged drains can cause water buildup or mold growth. For problems like these that you may have been ignoring or if it's been a while since your plumbing was checked, contact a local Arizona Horse Property plumber for an evaluation of your water lines and pipes. Make sure the plumbing is insulated adequately so your pipes won't freeze and burst in the freezing temperatures.
Foundation
Walk around the external foundation of your home to look for cracking, crumbling or other signs of decay. Loose, weak or broken foundation cement or bricks can let in moisture that could cause serious damage in the months ahead. Inspect the inside foundation for similar problems and call a specialist to repair any damage before cold weather arrives.
Furnace
Schedule an annual maintenance visit with a local Arizona Horse Property HVAC expert to keep your furnace working efficiently. If it's getting old or worn out, it may be time to consider a new furnace installation to keep your home comfortably warm through the winter months. You don't want your heating system to give out during the winter over a weekend when an HVAC technician's emergency visit costs more than a regular weekday appointment.
It's easier to have a new furnace installed while the weather is still mild instead of waiting for a snowy, icy day when the driveway might be slippery and snow could get tracked through the house. You'll appreciate the peace of mind of having an up-to-date, reliable furnace that can supply the heat your family needs.
Roof
Strong winds or heavy rain can damage a roof over the summer without you even knowing it. Have a professional roof inspection done to check for missing or broken shingles, deteriorating gutters and downspouts, or a missing chimney cap. Don't wait until several inches of icy snow has piled on your roof and caused a leak in your home. Have any needed repairs done now before the weather turns frigid.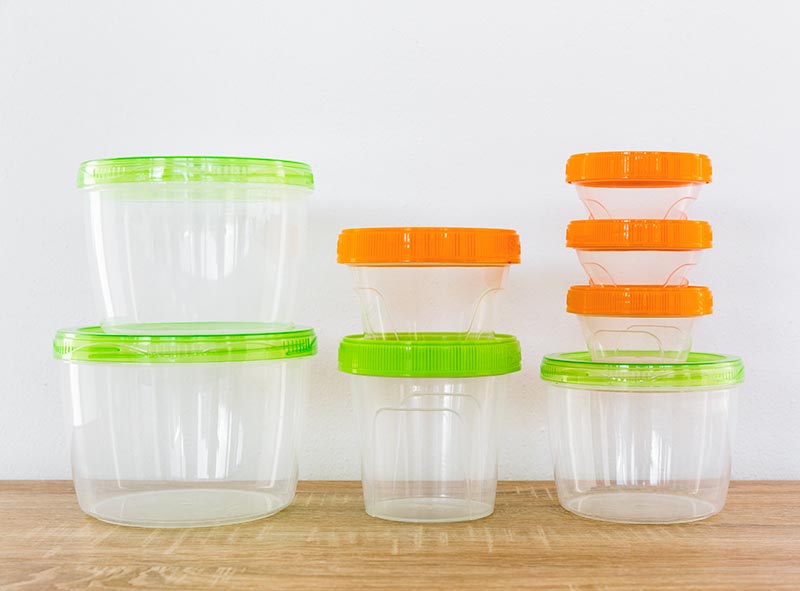 When was the last time you smiled with pride upon opening a cleaned-up junk drawer or closet? If you can't recall ever having this feeling, it's time to hit these hot spots. In fact, it's smart to tackle organization projects now, since you're probably spending a lot of time at home anyway, because COVID-19 is lingering on.
You might be surprised by how tackling just one small area—like your overflowing silverware tray or tool chest—can put you in a much better mood. Organizing can also help lower your stress levels over the long term. Here are some simple organizing tips for the clutter magnets in your home.
Thin The Mug Herd
How many mugs can you drink out of at one time? If we're all being honest, and even allowing for each to have an overnight stay in the sink, 2 per family member should definitely get the job done. Let those extra mugs go…even if they came with a dish set, were picked up as a vacation souvenir, or were a gift. Once you've enjoyed them, you're under no obligation to keep them.
Recycle Plastic Containers
Assess your Tupperware drawer, and determine what you really use all these containers for. If you take leftovers to work for lunch every day, keep several; but if you barely cook, or if you have containers with MIA lids, donate them to a shelter or recycle them. When you have your ideal number, pair each with it's corresponding lid, and you'll no longer spend more time finding a container than preparing the food that's going into it.
Refresh Your Closet
If you don't wear it, it goes—period. Be intentional with your closet, because it's the best way to prevent clutter. No time to clean it out completely? Even if you remove just a couple of things that don't fit or that you no longer love, you'll be working toward a more organized space.
Sort Your Socks
And while you're at it…spend a few minutes piling up unworn T-shirts and ragged dish towels as well. Include them with your socks that no longer have a matching partner, and then give them the recycle treatment. You can use them for dusting, in the garage, or as otherwise needed around the house…but they're not doing you any good taking up drawer space.
Junk Drawer
Open that drawer that makes you wince and toss every old pen, outdated appliance manual, and leaky battery. Use those plastic containers without lids to separate paper clips, rubber bands, and post-it notes. Once it's pristine, it's no longer the junk drawer—it'll simply be a drawer in your kitchen.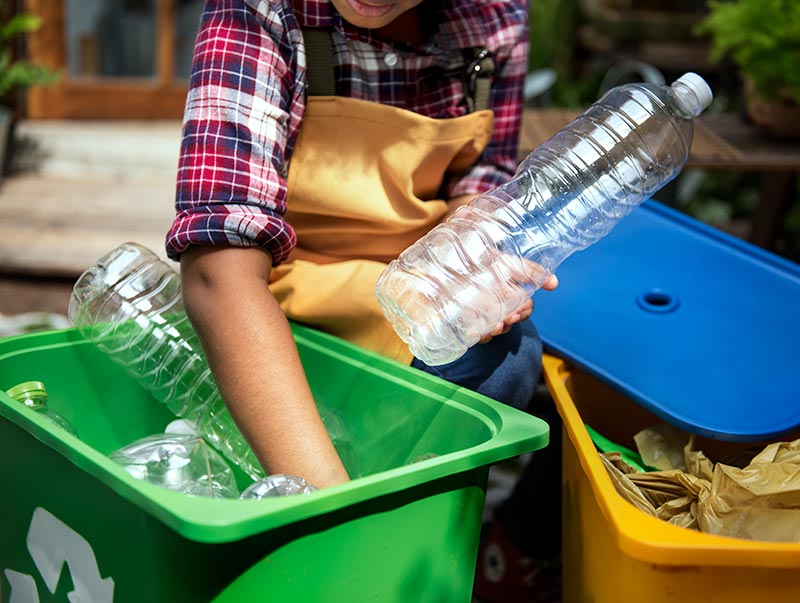 As good as your intentions are for the environment, you may be doing more harm than good if you're unaware of the most common recycling rules. For example, not every piece of plastic, cardboard, or aluminum belongs in the bin. One of the biggest misconceptions is that an item is recyclable if it has the recycle symbol on it. This, coupled with confusion about what can and cannot be recycled, has caused contamination rates to increase.
The types of materials that can be recycled can vary from state to state and city to city, so it's important to be knowledgeable about the recycling best practices in Arizona Horse Property. Be well-versed on the following rules to make sure your household is recycling the right way.
The Basics
Recycling reduces the amount of waste being sent to landfills and incinerators, conserves natural resources, and saves energy. Many items can be recycled, but if they don't get properly sorted, they'll go straight to the trash. Make the effort to sort as you go. As a rule of thumb, the following materials are accepted no matter where you live: paper, cardboard, metal cans, and plastic containers labeled with a No. 1 or 2.
Leave Caps On Plastic Bottles
Recycling is the right thing to do, but it's also important to do it right. Plastic bottles should be emptied out and crushed with the bottle caps on when thrown into the recycling bin. The plastic recycling industry used to not be able to recycle bottles with caps; however, as processing technology improved, the message has changed to ask that caps remain on the bottles, according to the Association of Plastic Recyclers.
No Plastic Bags
Plastic is recyclable, so bags made of plastic belong in the recycling bin, right? Wrong. Don't put plastic bags and plastic wrap in your curbside recycling bin, they only cause problems for recyclers by getting tangled in the equipment. Instead, take your clean and dry bags, wraps, and films to a drop-off location like a retail store.
No Plastic Cutlery Or Coffee Cups
We've all been ordering a lot more take-out meals lately, so your collection of leftover plastic utensils has probably piled up. But while plastic cutlery is convenient to use in a pinch, it's not recyclable. Plastic knives, forks, and spoons are typically not accepted in most local recycling programs and—because of their small and narrow size—can get stuck in or fall through the machinery that sorts them. No Starbucks coffee cups either! To-go cups made of cardboard have a plastic or wax lining that keeps liquid from leaking, but the lining also makes the cups nonrecyclable.
Tear Down Cardboard Boxes
Each year 24 million tons of corrugated cardboard are discarded, according to the Environmental Protection Agency. Most of that cardboard, around 91%, is recycled; but the big rule for cardboard boxes is to break them down so they're flat. That way you'll optimize space in your recycling bin and reduce the number of pickups needed from your local recycling service. One type of cardboard box you should just throw in the trash? Pizza boxes. The grease and food soaked up by the cardboard make pizza boxes a gross mess to recycle.
Empty, Clean and Dry
Food is not recyclable, so every item you throw in the bin should be spotless. One ketchup bottle or not-quite-empty milk carton can cause your entire bin of otherwise perfectly recyclable items to be contaminated. Therefore, any scraps, liquid, or waste should be removed from your recyclable items before tossing them.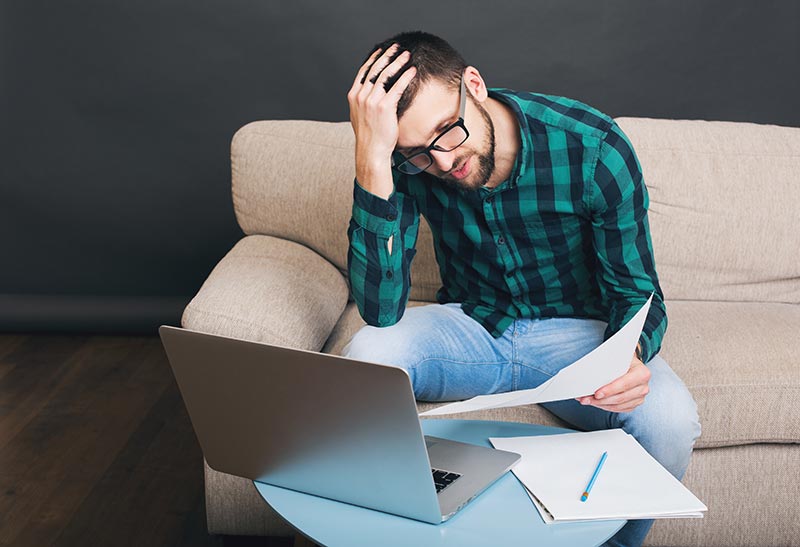 Not all homeowners insurance policies are created equal. When it comes time to file a claim, many Arizona Horse Property homeowners find that their policy covers only certain types of damage. As a homeowner, you should thoroughly read your policy before you need it. Review your declarations page in order to fully understand what your policy covers and what your deductible will be for various types of losses.
When an unfortunate event happens, you'll likely file a claim with your insurance company. But your life will be even more stressful if you make a mistake filing the claim or aren't familiar with what your policy covers. Here are some insurance claims do's and don'ts for Arizona Horse Property homeowners.
Do: Keep Good Records
There's no such thing as overdocumenting when it comes to claims. Your smartphone can be a handy tool to document each and every detail. It's also a good idea to get organized and create a separate folder to keep all your documented items together. Document all related expenses, save all receipts related to temporary repairs, alternative living expenses, contractors, plumbers, electricians, etc.
Don't: Procrastinate
When an incident causing damage happens, you should report it immediately. Most insurance policies don't put a time limit on how long you have to file a claim. A good rule of thumb is to file within one year of the incident. Some policies even state the homeowner may be held responsible for subsequent damages due to delayed reporting or failure to make reasonable temporary repairs to prevent further damage.
Do: Enlist Professionals
When damage happens, there's so much to do and take care of. But don't go at it alone. Claims representatives can help walk you through the process. The insurance adjuster, mitigation contractor, insurance experts, and building inspectors should all be able to get in contact with you.
The claims process can be long and stressful, so you should prepare a list of questions to ask claims professionals. For example: "Does my home insurance cover temporary living expenses?" Or, "When will an adjuster come to my house?"
Don't: Pay For Incomplete Work
Your insurance company will be paying for some, or all, of the repairs. Yes, the money won't be coming out of your pocket, but that doesn't mean the insurance company should pay for a job half-done. Be careful not to pay in full or sign on the dotted line before work is actually done to your home. Make sure there is a plan for the work being done, and get all the details in writing.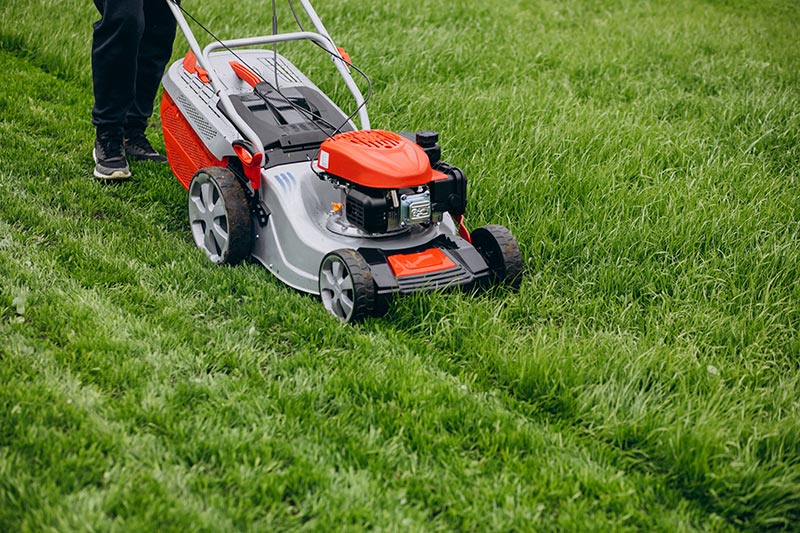 Autumn is hardly the time for Arizona Horse Property homeowners to ignore their lawns and landscapes. In fact, what they do now will determine the quality of their family yard next spring and summer. During the pandemic, homeowners have been rediscovering the importance of connecting to the outdoors. That has translated into record sales in yard and garden equipment and supplies.
Here are a few simple tips to ensure your yard is ready for next spring:
Keep mowing
Continue to cut the grass until the first hard frost. Find the just-right length for the grass species—typically 2 to 3 inches—to keep it healthy as the weather turns cold.
Prepare outdoor power equipment
Clean and inspect the mower, trimmer, leaf blower, pruner, and hedger. Make sure accessories used in the fall, such as aerators and mulching attachments, are in good shape as well. Take any equipment that needs it to an authorized service representative. When it's time to store the mower for winter, be sure to empty the fuel tank; fuel left in the mower can thicken and damage the equipment.
Aerate the lawn
Aeration prevents soil from becoming compacted and covered with thatch—a thick layer of roots, stems, and debris that blocks water, oxygen, and nutrients from reaching the soil.
Mulch leaves
Put down that rake. Mulching leaves and leaving them on the grass rather than raking and bagging them is good for the lawn and the environment. As shredded leaves decompose, they feed the yard naturally. Now is the time to shop for a mulching attachment or a mulching mower.
Trim up trees and bushes
Fall is the right time to look for and trim low-hanging branches that might break in the winter and cause damage. Call a tree service if needed.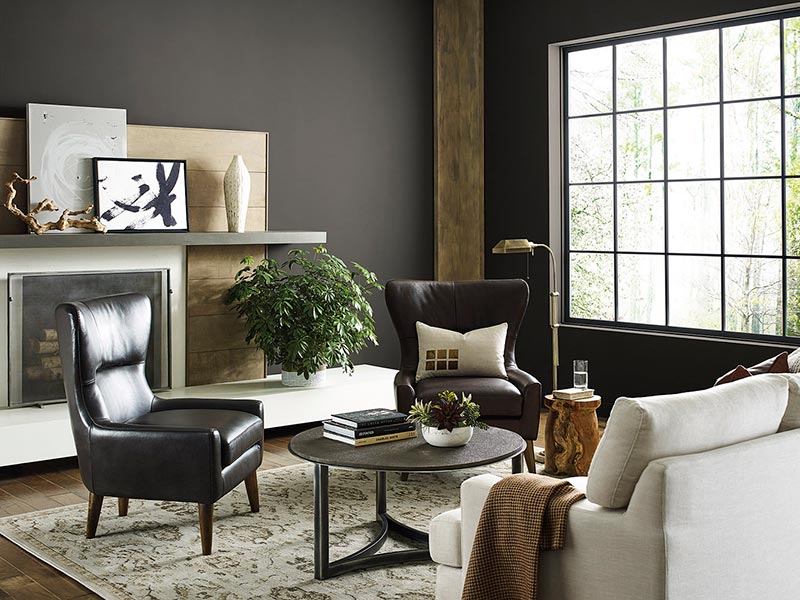 Paint company Sherwin-Williams announced its 2021 color of the year: "urbane bronze." The hue is said to instill calmness and has ties to nature, Sherwin-Williams says.
"The home is now the ultimate retreat from the world, and color is an easy and effective way to create a personal haven," says Sue Wadden, director of color marketing at Sherwin-Williams. "Urbane bronze encourages you to create a sanctuary space for mindful reflection and renewal."
The color trends of 2020 ushered in a return to bolder hues, moving away from the popularity of cooler neutrals that dominated most of the 2010s. Now, Sherwin-Williams describes the 2021 choice as "bold and understated at the same time."
"Urbane bronze is a comforting color, drawing from nature for a feeling of relaxation and serenity," Wadden says. "There's also reassurance in its sentimentality, with nostalgic ties to the design of the '70s and '90s, but with gray undertones that give it a distinctly modern twist."
Urbane bronze can work inside or out in a home, used as a primary or accent color in bedrooms, living rooms, dens, or home offices, Sherwin-Williams says. Wadden also points out it can be used to accentuate window trim, columns, and accent walls in commercial or residential spaces.
"Complement the simplicity of urbane bronze with natural materials—like wood finishes, organic stone accents, or woven textiles—and a variety of mixed metals to create a serene space grounded in nature," Wadden says.
The 2021 selection, Urbane Bronze SW 7048, is the 11th official Color of the Year. The list of previously selected colors includes:
2011: Indigo Batik SW 7602
2012: Argyle SW 6747
2013: Aloe SW 6464
2014: Exclusive Plum SW 6263
2015: Coral Reef SW 6606
2016: Alabaster SW 7008
2017: Poised Taupe SW 6039
2018: Oceanside SW 6496
2019: Cavern Clay SW 7701
2020: Naval SW 6244
Source: Sherwin Williams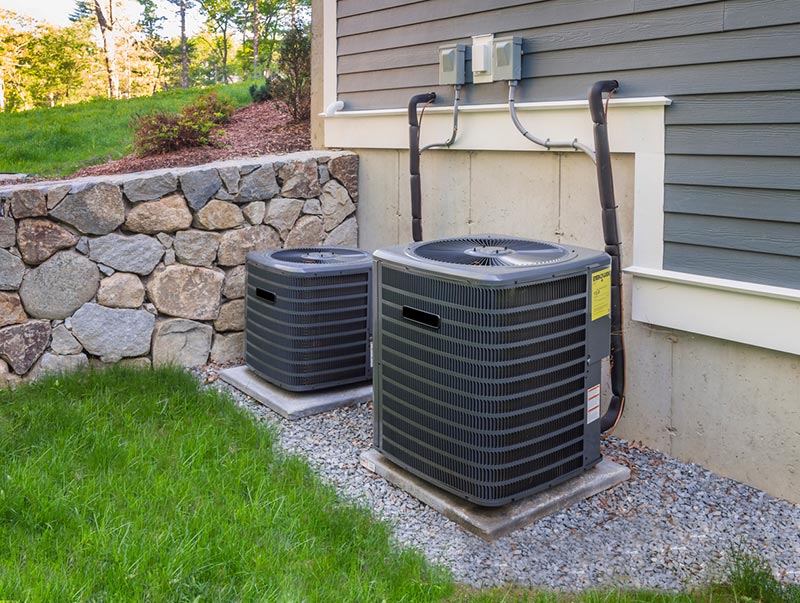 The summer heat is slowly dissipating, and now it's time to start prepping your air conditioner for the cooler fall temperatures. Depending on where you live in the U.S., you might not expect to use your AC unit much this fall, and you might not use it at all during the winter. Take some time to get ready to shut it down for the season while ensuring the unit is in good condition for next year.
Check Performance
Turn on your AC specifically to study how it performs. How long does it take to reach the temperature you've set on the thermostat? Is the air adequately cool? Does the unit make funny noises or emit strange sounds? Take note of anything out of the ordinary that needs attention before you turn it off for good this fall. It's better to address issues now when repair or replacement costs will be lower than when business picks up again next spring.
Monitor Thermostat
As you check your AC unit, keep an eye on the thermostat to see if the temperature stays where you want it to. If the room temperature vacillates or if the unit seems to run for several minutes before cooling the air to the specified temperature, you may have a problem. A thermostat that does not register the actual temperature or maintain the programmed temperature should be checked by a technician.
Schedule Maintenance
An annual inspection and assessment of your AC equipment is a good idea even when everything seems to be working fine. You may have gotten used to a small motor whine or a faint burning smell; this usually suggests that the unit is working extra hard to do its job. A yearly check can reassure you that all is well and ready for the next warm season. Small problems can be diagnosed with recommendations by the expert.
Perform Repairs
If a problem is detected during the inspection, have the AC repair work done promptly. Waiting for warm weather to roll around again could allow the problem to get worse and, as mentioned, service and equipment prices could go up in price. Having the work done now means that your air conditioning will be ready for you to enjoy on the first hot day next year.
Article from: Anita Ginsburg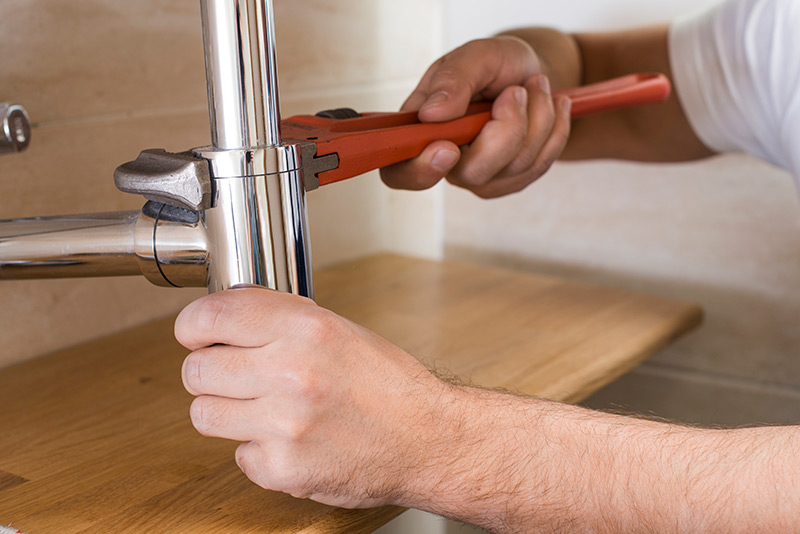 It's hard work becoming a homeowner. After you move into your new Arizona Horse Property house, realize that the work may not be completely finished yet. Here are a few things you should take a look at right away in order to maintain your new home.
Gutters
Your gutters are an important part of your home. They're designed to prevent water from damaging the foundation of your home by redirecting the flow away from the base. They'll also prevent ice dams from forming on your roof by creating a path for the water to flow off of your roof. You should inspect your gutters and clean them if necessary, as gutters can become easily clogged with leaves and branches – and even sustain damage over time if not taken care of.
Air Conditioner
Unless the air conditioner is brand new, you should ensure that it gets maintenance. You'll need to have the filter changed, since it's responsible for removing dirt, dust and allergens from the air. A dirty filter will cause your HVAC system to work harder, as well as produce poor air quality. You may also need to have your HVAC system inspected and serviced by a professional. Air conditioner maintenance will help you save money because the unit will use less energy and last a lot longer.
Water Heater
Your water heater likely needs to be drained if it's been used before. Sediment has a tendency to build up in water heaters over time, and few sellers have this taken care of before they sell their home. If the sediment hardens, your water heater will become less efficient. Draining the water heater will help get rid of the sediment and ensure your heater works normally long after you move into your new home.
Plumbing
Inspecting the pipes in a property you've just moved into is crucial. Look under your sinks to make sure the pipes aren't leaking. Additionally, you'll need to check your faucets for drips. If you notice any problems, call a plumber who can ensure that your sinks, toilets and pipes are in good working condition. Plumbing maintenance can help you save a lot of time and money further down the road.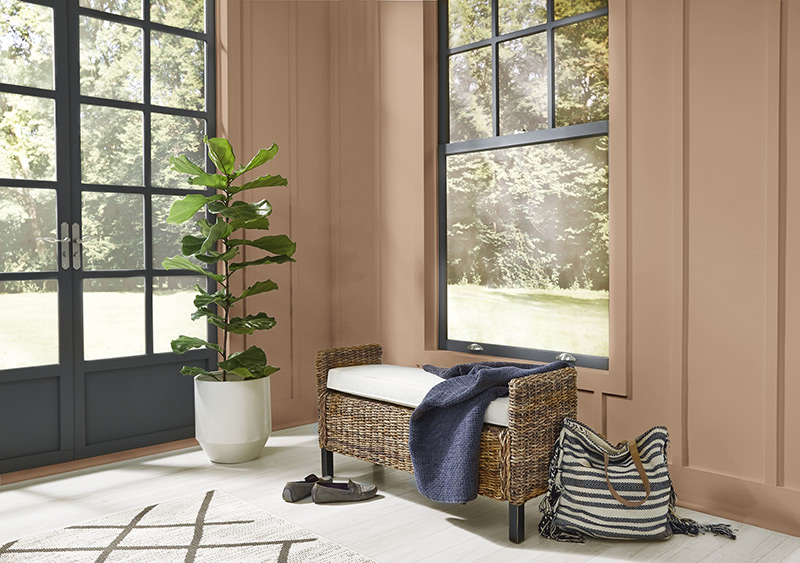 Behr Paint Co. unveiled 21 versatile colors on Monday to make up its Color Trends 2021 Palette. The colors include neutrals mixed with some lavish bolds to create "energizing, yet comforting" focal points in a home, Behr says.
"This has been a year of unpredictability and 2020 has significantly changed our relationship with home," says Erika Woelfel, vice president of color at Behr. "When our color team began exploring a palette for the coming year, we knew it needed to be grounded in what we've been craving: comfort and personalization. A new, 'elevated' articulation of 'comfort' goes beyond traditional beige, gray, and green hues and embraces color in a way that can redefine and enhance any type of space inside or outside the home."
Behr says color will play an increasing role in setting a mood for a space, creating a positive atmosphere, and providing a sense of well-being that ensures living and workspaces feel "pleasant, light, and productive."
The 2021 Behr color palette is organized into six color themes: casual comfort, subtle focus, optimistic view, quiet haven, calm zone, and outdoor escape.
Here's a breakdown of each theme, according to Behr:
• Casual comfort: Light and cozy neutrals that strive to offer an updated take on the casual farmhouse look (warm-toned hues like Almond Wisp and Sierra).
• Optimistic view: An eclectic mix of bright hues that allude to a Mediterranean or '70s "glam" vibe (Saffron Strands or Kalahari Sunset).
• Subtle focus: Soft pastels that are inspired by modern versions of art deco design (Seaside Villa and Wishful Green).
• Calm zone: Nurturing blues and greens continue to trend in creating calm, restorative spaces (Jojoba and Voyage).
• Quiet haven: Darker, evocative colors are presented as fit for traditional and maximalist decor (Royal Orchard and Broadway).
• Outdoor escape: Behr says that any of its 2021 color picks also can be used for exterior spaces and in expanding a home's livable space outside too (Barnwood Gray or Cellini Gold).
Source: Behr