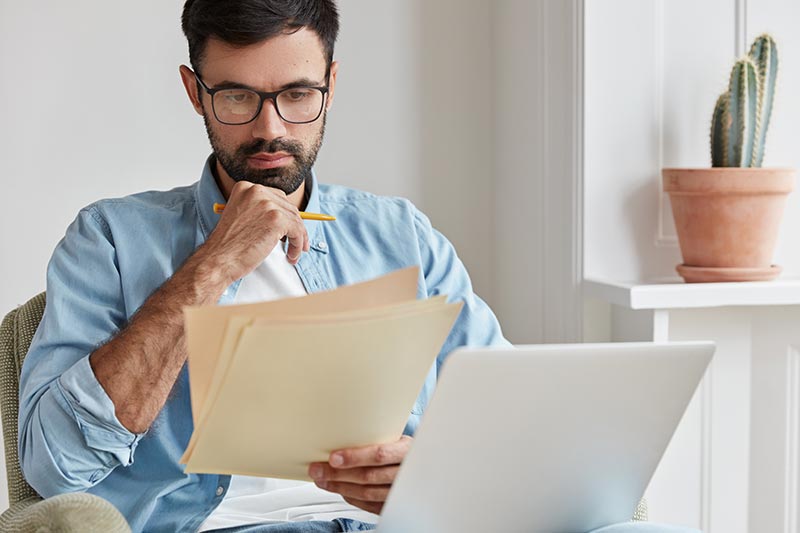 When you get a mortgage in Arizona Horse Property, there are several options you can choose from, including FHA, VA, and USDA mortgages. The one you select will determine how big a down payment you'll need, what credit score you should have and all the other requirements you'll need to meet. But choosing the right mortgage product can be difficult — especially if you've never bought a home before.
FHA
FHA mortgages are insured by the Federal Housing Administration. They allow for lower credit scores than most other loans. In fact, with some lenders, you may be able to get approved with a credit score as low as 500.
The one caveat with FHA loans is that they require a Mortgage Insurance Premium both at closing and as part of your monthly payment. The exact cost of this varies based on your loan balance and down payment.
VA
VA loans are mortgage loans that are guaranteed by the Department of Veterans Affairs. Only homebuyers who are military veterans, current military members or their spouses can qualify for a VA loan. Applicants also need to meet certain service requirements, as well as obtain a Certificate of Eligibility from the VA.
VA loans come with some of the lowest interest rates around, and there are also no minimum credit score or down payment requirements.
USDA
USDA loans are mortgages backed by the U.S. Department of Agriculture. They're reserved for buyers in more rural parts of the country, and they're only available in certain areas. Borrowers also need to fall under the set income threshold for their community. Like VA loans, USDA loans require no down payment.
If you're still not sure whether an FHA, VA, or USDA mortgage is the best fit for your home purchase, give us a call at (480) 221-1280. We can help point you toward the best option for your budget and goals.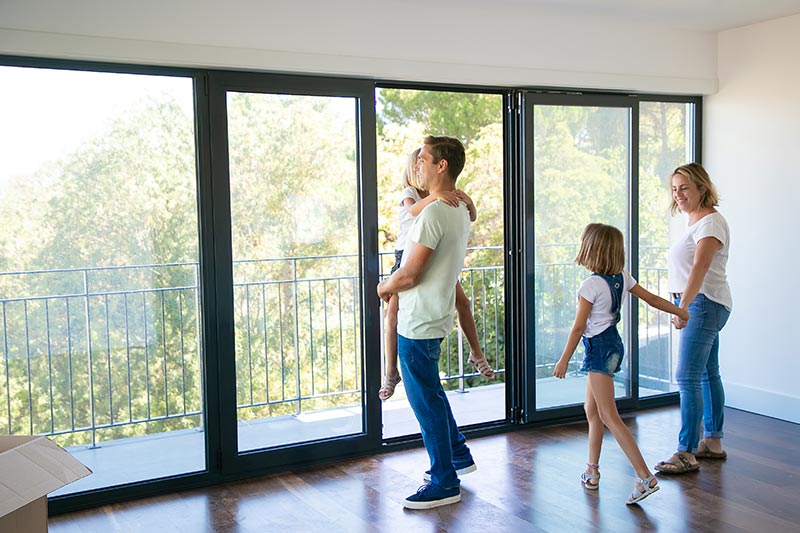 The Federal Housing Finance Agency announced a new baseline conforming loan limit for Fannie Mae and Freddie Mac in 2021: $548,250.
This is a 7.5% increase from 2020's limit of $510,400 and marks the fifth consecutive year of increases from the FHFA. In 2016, the FHFA increased the Fannie and Freddie conforming loan limits for the first time in 10 years, and since then, the loan limit has gone up by $131,250.
The conforming loan limits for Fannie and Freddie are determined by the Housing and Economic Recovery Act of 2008, which established the baseline loan limit at $417,000 and mandated that, after a period of price declines, the baseline loan limit cannot rise again until home prices return to pre-decline levels.
For high-cost areas, where 115% of the local median home value exceeds the baseline conforming loan limit, the maximum loan limit is higher than the baseline loan limit. HERA establishes the maximum loan limit in those areas as a multiple of the area median home value, while setting a "ceiling" on that limit of 150% of the baseline loan limit.
Median home values generally increased in high-cost areas in 2020, driving up the maximum loan limits in many areas. The new ceiling loan limit for one-unit properties in most high-cost areas will be $822,375 — or 150% of $548,250.
Special statutory provisions establish different loan limit calculations for Alaska, Hawaii, Guam, and the U.S. Virgin Islands. In these areas, the baseline loan limit will be $822,375 for one-unit properties.
These increases in the baseline loan limit and the ceiling loan limit will drive the maximum 2021 conforming loan limits higher in all but 18 counties or county equivalents in the U.S.
Click here to see a map of the new conforming loan limits across the U.S.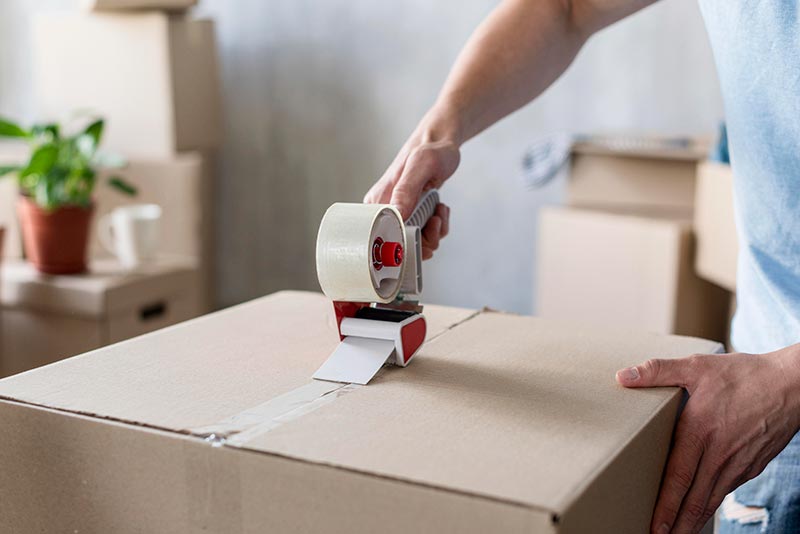 If you're thinking about moving, selling your Arizona Horse Property house this winter might be the way to go. Here are four market trends that you should take note of when making your decision.
Buyers Are Active
It's clear that buyers are ready, willing, and able to purchase – and they're in the market right now. In many regions of the country, multiple buyers are entering bidding wars to compete for the home they want. Take advantage of the buyer activity currently in the market so you can sell your house in the most favorable terms.
Supply Is Low
The National Association of Realtors (NAR) recently announced that there were only 1.49 million units available for sale. That number was down 18.6% from the same time one year ago. This means in the majority of the country, there aren't enough homes for sale to satisfy the number of buyers.
Due to the health crisis, many homeowners were reluctant to list their homes earlier this year. That will change as the economy continues to recover. The choices buyers have will increase going into the new year. Don't wait until additional sellers come to market before you decide to make a move.
Transactions Are Closing Quickly
Today's ultra-competitive environment has forced buyers to do all they can to stand out from the crowd, including getting pre-approved for their mortgage financing. This makes the entire selling process much faster and simpler, as buyers know exactly what they can afford before shopping for a home. According to a recent report from Ellie Mae, the time needed to close a loan is just 49 days.
Housing Needs Have Changed
You've likely spent much of the last six months in your current Arizona Horse Property home. Perhaps you now realize how small it is, and you need more space. If you're working from home, your children are doing virtual school, or you just need more room, your current floor plan may not work for your family's changing needs.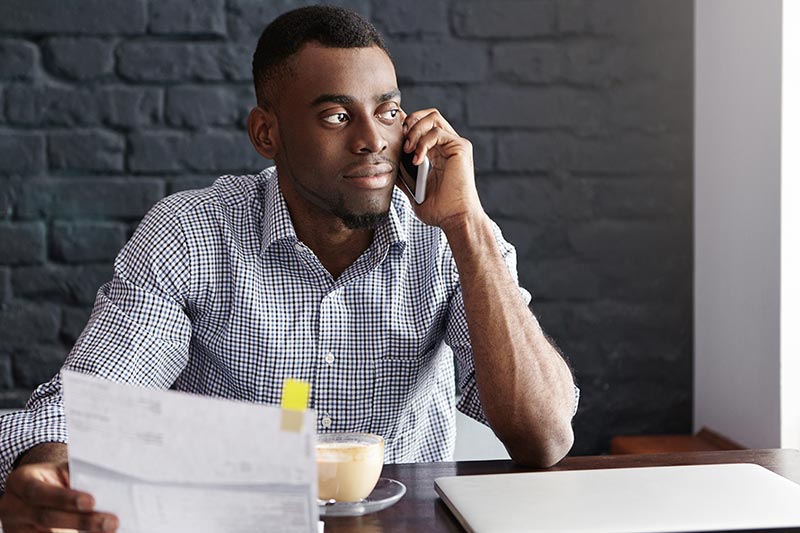 A new study shows that forty-three percent of 30-year mortgage holders are eligible for a refinance that would lower their mortgage rates. That means their credit rating is at least 720, they have at least 20% equity in their homes, and they can reduce their mortgage rate by at least 0.75% through refinancing, according to data compiled by research company Black Knight. Homeowners could save an average of $297 a month by refinancing. Mortgage rates have dropped to record lows, below 3%, in recent weeks.
The states with the largest populations have the most eligible homeowners for refinancing, a new breakdown of state-by-state eligibility compiled by Forbes Advisor shows. The highest number of eligible borrowers lives in California, where the population that would benefit from a refinance is more than double that of second-place Florida. Forty-five percent of homeowners in California could lower their mortgage payments by refinancing and could save an average of about $405 per month. Borrowers eligible for refinancing are seen most in California, Florida, Texas, New York, and Illinois.
Meanwhile, the five areas where borrowers may see the greatest savings by refinancing are Hawaii (a potential monthly savings per borrower of $483); Washington, D.C. ($445), California ($405), New York ($399), and New Jersey ($354).
Credit scores are the key to unlocking lenders' lowest mortgage rates. The states with residents with the highest average FICO scores are Minnesota (734), South Dakota (728), Vermont (728), and North Dakota (727), according to Forbes Advisor's analysis.
Why are so many homeowners hesitating to refinance? Some are leaning on credit to pay bills or hoping to see an even lower rate. They also might be concerned about having to pay high closing costs from refinancing. Some lenders may offer "no-closing-cost refinances." They add the closing costs to the principal so the borrower doesn't have to pay a large upfront sum.
Homeowners interested in a refinance should attempt to lock it in before Dec. 1, when the Federal Housing Finance Agency will charge an "adverse market fee." That will add a 0.5% surcharge to most mortgages backed by Fannie Mae and Freddie Mac that are refinanced into lower rates, meaning borrowers may have to pay the extra fee. Homeowners refinancing mortgage loans with balances below $125,000 will not be charged the new fee.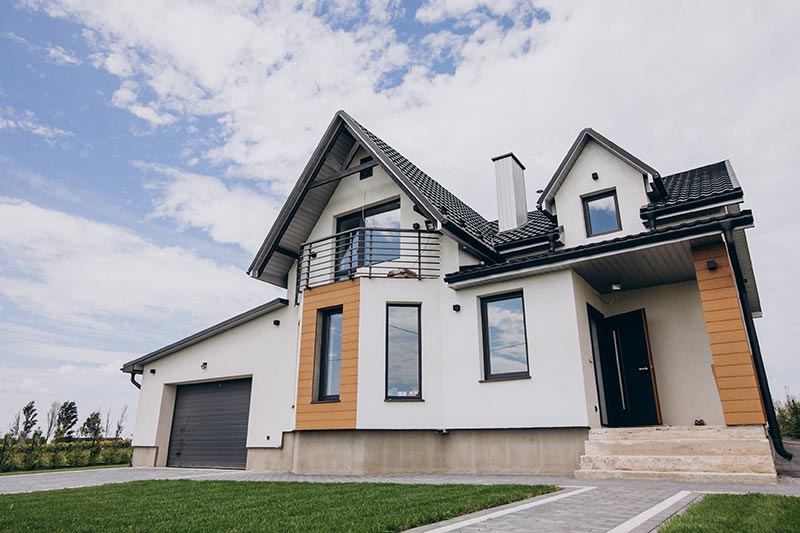 Getting a pre-approval from a mortgage lender in Arizona Horse Property is a great first step in the homebuying process. When looking for a home, the temptation to fall in love with a house that's outside your budget is very real. So, before you start shopping around, it's helpful to know your price range, what you're comfortable within a monthly mortgage payment, and ultimately how much money you can borrow for your loan. According to a recent survey from realtor.com, many buyers are making the mistake of skipping the pre-approval step in the homebuying process:
"Of over 2,000 active home shoppers who plan to purchase a home in the next 12 months, only 52% obtained a pre-approval letter before beginning their home search, which means nearly half of home buyers are missing this crucial piece of paperwork."
The pre-approval letter shows sellers you're a qualified buyer, something that can really help you stand out from the crowd in the current ultra-competitive market.
With limited inventory, there are many more buyers than sellers right now, and that's fueling the competition. According to the National Association of Realtors (NAR), homes are receiving an average of 2.9 offers for sellers to negotiate, so bidding wars are heating up.
Pre-approval shows Arizona Horse Property homeowners you're a serious buyer. It helps you stand out from the crowd if you get into a multiple-offer scenario, and these days, it's likely. When a seller knows you're qualified to buy the home, you're in a better position to potentially win the bidding war and land the home of your dreams.
In addition, today's housing market is also changing from moment to moment. Interest rates are low, prices are going up, and lending institutions are regularly updating their standards. You're going to need guidance to navigate these waters, so it's important to have a team of professionals (loan officer and real estate agent) making sure you take the right steps along the way and can show your qualifications as a buyer at the time you find a Arizona Horse Property home to purchase.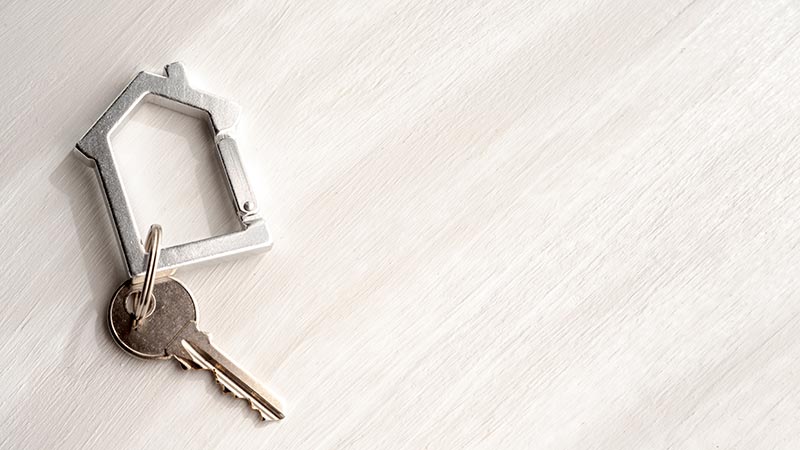 With national inventory down almost 30%, the Arizona Horse Property housing market has become more competitive. That's especially true when it comes to mid-priced, affordable houses. So how do you get ahead in a hot market? The key is preparation. The sooner you start preparing to buy a house, the easier it'll be to beat the competition. But even if you're already house hunting, it's not too late to take some of these steps and improve your Arizona Horse Property homebuying prospects.
Check your credit
Once you decide to buy a home, the first thing you'll need to do is check your credit. This involves getting your credit report from each of the three bureaus (Experian, TransUnion, and Equifax), and pulling your credit score. Your credit determines whether you're eligible for a mortgage, and it influences your mortgage rate. The higher your score, the lower your rate. Ideally, you should check your credit at least six to 12 months before applying for a mortgage. This allows time to improve a low personal score, if necessary. To get your credit file, contact each of the three bureaus separately, or order all three copies from AnnualCreditReport.com. Each year you're entitled to one free report from each of the bureaus.
Figure out your DTI
Your debt-to-income (DTI) ratio is the percent of your monthly gross income that goes toward debt repayment. Mortgage lenders use this percentage to gauge affordability. Generally speaking, lenders prefer a DTI ratio that's no higher than 36% to 43%, depending on the mortgage program.
For example:
If you have a gross monthly income of $5,000
Your monthly debt payments (including a future mortgage payment) shouldn't exceed $2,150
Your DTI is 43% ($2,150 / $5,000 = 0.43)
To improve your DTI ratio, pay off as much debt as possible before applying for a mortgage. This includes credit cards, auto loans, student loans, and other loans. You don't have to be debt-free to purchase a home, but less debt can increase purchasing power.
Save money
Today, the majority of mortgage programs require a down payment. This amount ranges from a minimum 3% to 5% for a conventional loan, and a minimum 3.5% for an FHA home loan. So if you pay $200,000 for a house, you'll need at least $6,000 to $10,000 as a down payment. Keep in mind, too, if you purchase with less than a 20% down payment, you'll likely pay mortgage insurance. This insurance protects your lender in the event of default. Some mortgage programs allow borrowers to use gift funds to cover all or a percentage of their mortgage-related expenses. There are also multiple down payment assistance programs (DPAs) in every state. These offer grants or loans — sometimes forgivable loans — to qualified homebuyers who need help with their down payments.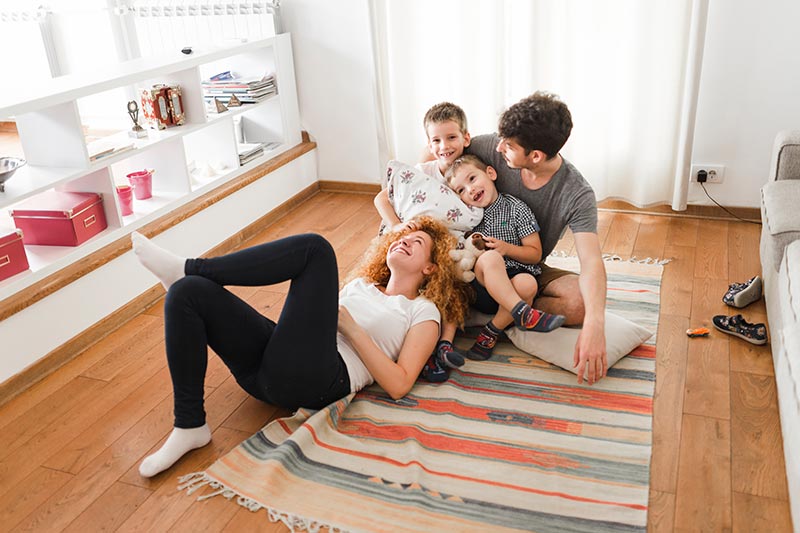 If you own a home in Arizona Horse Property, you need to have adequate homeowners insurance coverage. Nearly all mortgage lenders require it as part of the conditions for issuing a home loan anyway. However, as time goes on, you may find that you want to make certain changes to your homeowners insurance to create a better plan. Here are four ways in which to improve your insurance:
Change Limits
One of the easiest ways to improve your insurance coverage is to make changes to your coverage limits. For example, you may choose to raise your deductible in order to have a lower monthly premium or vice versa. You may decide that you can afford to reduce the coverage limit on roof repair and replacement or a similar coverage area. Small changes to coverage limits often result in small rate reductions that add up to bigger savings over time.
Shop Around
As with most types of insurance, you have the option of shopping around for better rates. You might be able to find another company that is offering similar coverage for a lower price. Be careful to only drop certain types of coverage if it's advantageous to do so and don't shop solely on price. Do note that you can usually get better rates by bundling homeowners insurance with other types of coverage, such as car insurance.
Consult an Agent
If you're confused by the various homeowners insurance options and want to ensure you get the best policy for your needs, it might be best to consult a professional. A qualified insurance agent can explain all the details of various homeowners insurance policies and assist you in selecting or building a policy that'll meet your specific needs. They will gather information about your Arizona Horse Property home and your unique situation to make suggestions regarding the types and limits of coverage you should have.
Improve the House
Some factors that impact your homeowners insurance rates are security and disaster preparedness features. This can include everything from home security systems to hurricane-proof windows. Insurers view homes that have these features as less of a risk to insure and reflect that in lower rates. Keep your insurer informed of changes that might affect your coverage, whether that's installing a security system, removing a pool or bringing home a puppy.
If you're looking to improve your homeowners insurance coverage, you have several options. Always weigh your choices carefully before making a decision. With the right changes, you can craft a homeowners insurance policy that better suits your needs!
Article provided by: Brooke Chaplan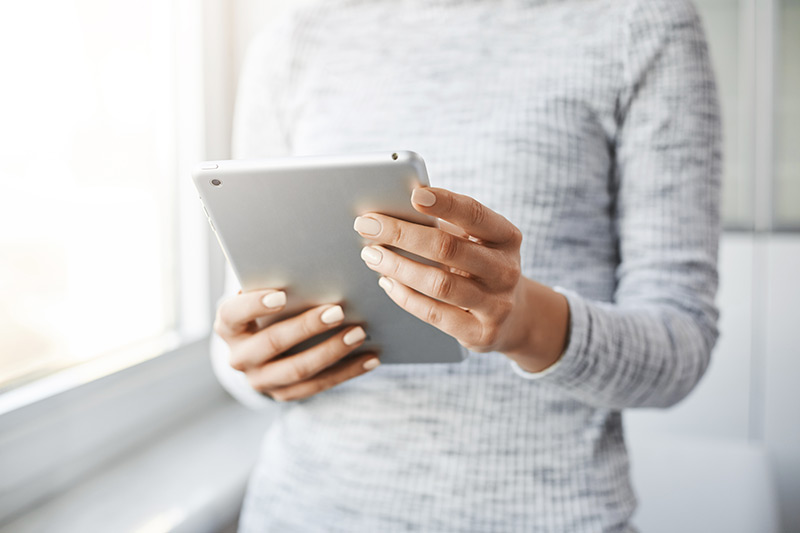 A letter arrives in the mail and tells you your mortgage has been sold. It also informs you to send your monthly payments to a new address. Don't panic! This happens all the time, and you shouldn't see many (if any) changes. So why does your mortgage get sold—and why can it happen multiple times? Banks and mortgage servicers constantly check the numbers to find a way to make a buck on your big loan. It all takes place behind the scenes, and you find out the result only when you get that aforementioned letter in the mail.
What does a mortgage being sold mean for you?
The short version: When a loan is sold, the terms of that loan don't change. But where a mortgage-holder submits payment and receives customer service may change as the loan gets sold. And that could affect a few things.
The level of service that you receive may vary depending upon who the servicer is. Certain servicers might offshore a lot of that work, so when you would call into servicing, you could get a call center somewhere and people were less than knowledgeable about the product.
The new servicer might offer different payment options and may have different fees associated with payment types, so be sure to check any auto payment or bill pay functions you've set up.
The basics of mortgage servicing
To understand why mortgages are sold, it's important to understand some basics.
First, when you take out a mortgage to buy a home in Arizona Horse Property, a lender approves your loan and you make payments to a loan servicer. Sometimes, the servicer and the lender are one and the same. More often, they're not.
The servicer collects the payment and disburses it out. They distribute the payment to the investors, send property taxes to the local taxing entity, and pay homeowners insurance. They are taking care of all the payments coming in and getting them distributed to the people they belong to.
Servicers can sell your mortgage
Lenders can enter agreements with servicers to purchase batches of loan servicing. Or lenders may shop around for a servicer if they're carrying too many loans on their books.
Servicers are interested in buying loans in order to sell other products to their new-found customers. Many lenders originate loans, and then proceed to sell off the servicing or the loan itself. If the servicer changes, the customer must receive a notification. There will be a grace period in case a borrower accidentally sends payment to the wrong place.
Lenders often sell the loans to financiers as a mortgage-backed security for investors or to government-sponsored entities like Fannie Mae, Freddie Mac, and Ginnie Mae.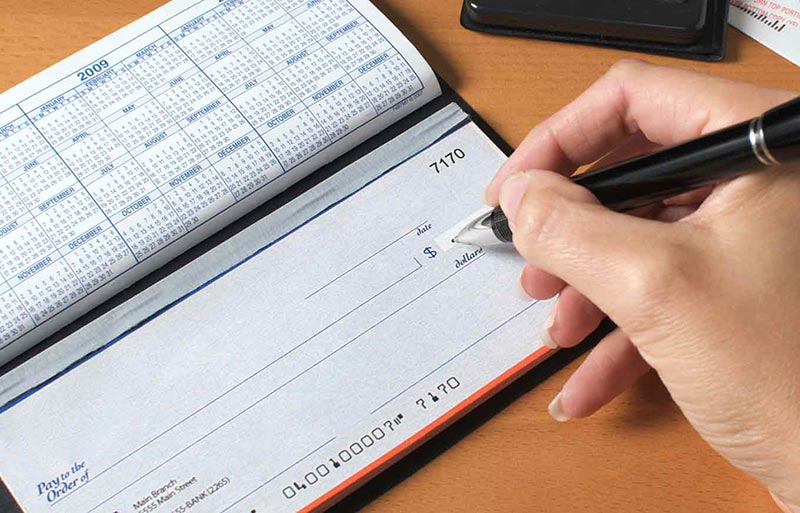 The average mortgage payment is about $1,500 per month, according to the U.S. Census Bureau, coming in at about the same amount as the cost of renting (the average cost to rent was $1,476 in October).
Mortgage payments have decreased about 3% since mid-2018. They're expected to get even lower this year, possibly 3.3% to 5.9% below this year, The Mortgage Reports notes.
The trend is occurring even as home prices rise. Mortgage rates, currently at around three-year lows, are helping more homeowners see a decrease in their monthly mortgage payments.
Census Bureau data shows that mortgage payments can vary quite a bit by location. For example, the Pacific region of the U.S., which faces some of the highest home prices, has an average mortgage payment of $2,096. On the other hand, the East South Central area has the lowest average for a mortgage, at $1,140.
This table from The Mortgage Reports shows the breakdown:
| | | |
| --- | --- | --- |
| Pacific | $2,096 | Washington, Oregon, California, Hawaii, Alaska |
| New England | $1,912 | Maine, New Hampshire, Vermont, Massachusetts, Connecticut, Rhode Island |
| Middle Atlantic | $1,856 | New York, Pennsylvania, New Jersey |
| Mountain | $1,439 | Montana, Idaho, Wyoming, Nevada, Utah, Colorado, Arizona, New Mexico |
| South Atlantic | $1,437 | West Virginia, Maryland, Delaware, Washington D.C., Virginia, North Carolina, South Carolina, Georgia, Florida |
| West South Central | $1,397 | Oklahoma, Arkansas, Louisiana, Texas |
| West North Central | $1,321 | North Dakota, South Dakota, Nebraska, Kansas, Minnesota, Iowa, Missouri |
| East North Central | $1,296 | Wisconsin, Michigan, Illinois, Indiana, Ohio |
| East South Central | $1,140 | Kentucky, Tennessee, Mississippi, Alabama |
Source: The Average Mortgage Payment Is Declining. Here's Why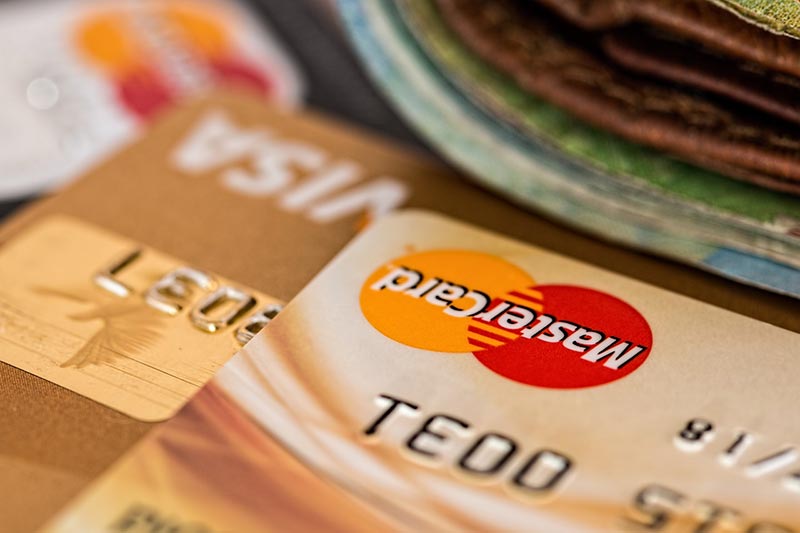 Chances are good you know all about your credit score. Also called a FICO score, this magical number is a major factor in many financial transactions, including qualifying for a mortgage and renting apartments in Arizona Horse Property. In October 2018, the Fair Isaac Corp. (the creators of FICO) announced a whole new scoring method called the UltraFICO. Currently in beta testing with a small, undisclosed group of lenders, this new scoring method is expected to be more widely released in April 2019. So, what is this exciting new scoring model? Will it help? Will it hurt? Here's what you need to know.
FICO vs. UltraFICO: What's the difference?
Your traditional FICO score looks only at the money you borrow from lenders (e.g., through credit cards, and car and college loans). FICO scores generally do not factor in any traditional bank accounts, be it checking or savings.
The UltraFICO, in contrast, does look at your banking behavior, adding it to the mix along with more traditional metrics like your credit card payments. UltraFICO examines your checking, savings, and/or money market accounts (which are similar to savings accounts but offer a higher interest rate in exchange for maintaining a higher balance), and reports on details such as the following:
Your account history: How long have you had these accounts? The longer the better.
Your account balance: According to the UltraFICO website, it's looking for "a healthy average balance." It doesn't spell out exactly what that means, but it suggests that consumers with a balance of at least $400 over a three-month period should fare well with this new scoring system.
Your account activity: Do you regularly pay your bills through your bank account? If you don't, you may want to start, since that will be considered, too, particularly how often you pay your recurring bills (e.g., cellphone and utility bills), according to Nathan Danus, director of housing at DebtHelper.com in West Palm Beach, FL.
If you show "responsible financial behavior" in these accounts, this could improve your credit score. If you have imperfect credit or no credit but you have a positive banking history, your score may see a nice boost.
"If you have even a few hundred dollars in your account, and if you haven't bounced checks or gone under the minimum balances, that will now count in your favor," says Howard Dvorkin, a certified public accountant in Fort Lauderdale, FL.
Will UltraFICO replace FICO?
No. "Most banks and lenders are going to use it initially as a backup scoring model," says Danus.
The way it will likely work, according to Danus, is that when you apply for a loan or mortgage, if your regular FICO score isn't high enough to qualify you, the lender may ask for your UltraFICO.
The UltraFICO is also voluntary. You don't have to volunteer your banking information with a prospective lender for review unless you want to. This is a major difference from your FICO score, which is calculated whether you like it or not.
Who will benefit from UltraFICO scores
Building a credit history takes time. If you have little or no credit history but do have a banking history, you may be able to generate an UltraFICO score even if you don't have enough of a credit history to generate a FICO score.
As such, the UltraFICO has a lot of potential, especially for consumers with borderline credit (meaning you're at the cutoff between having poor and fair credit or between having fair and good credit) or who have a limited credit history. FICO estimates that over 15 million consumers who don't have a FICO score could receive an UltraFICO score.
If you already have a good FICO score, then you probably don't need to worry about the UltraFICO. Whether the UltraFICO will help you depends on your banking history.
"If the consumer finds themselves among the 60% of Americans who have very little to no savings funds, the UltraFICO will likely not help build their credit rating," says Todd Christensen, education manager at Money Fit by DRS in Boise, ID.
Consumers who don't have a recent pattern of positive savings may not want to opt in to the UltraFICO, according to Christensen.
How to prepare
The UltraFICO is currently in beta testing. Ultimately whether the program is expanded depends on how well it does for consumers as well as lenders, according to Danus.
If everything goes well, consumers may soon see this option available with lenders in April. And there's a way to prepare: Start building up your savings now, so that if you have the chance to opt in, you'll have a positive banking history for lenders to review.
Ultimately, though, don't let the UltraFICO distract you from taking steps to improve your FICO credit score. It's still important to make on-time payments to lenders, to pay down your credit balances, and to make payments arrangements if you have any delinquent accounts.